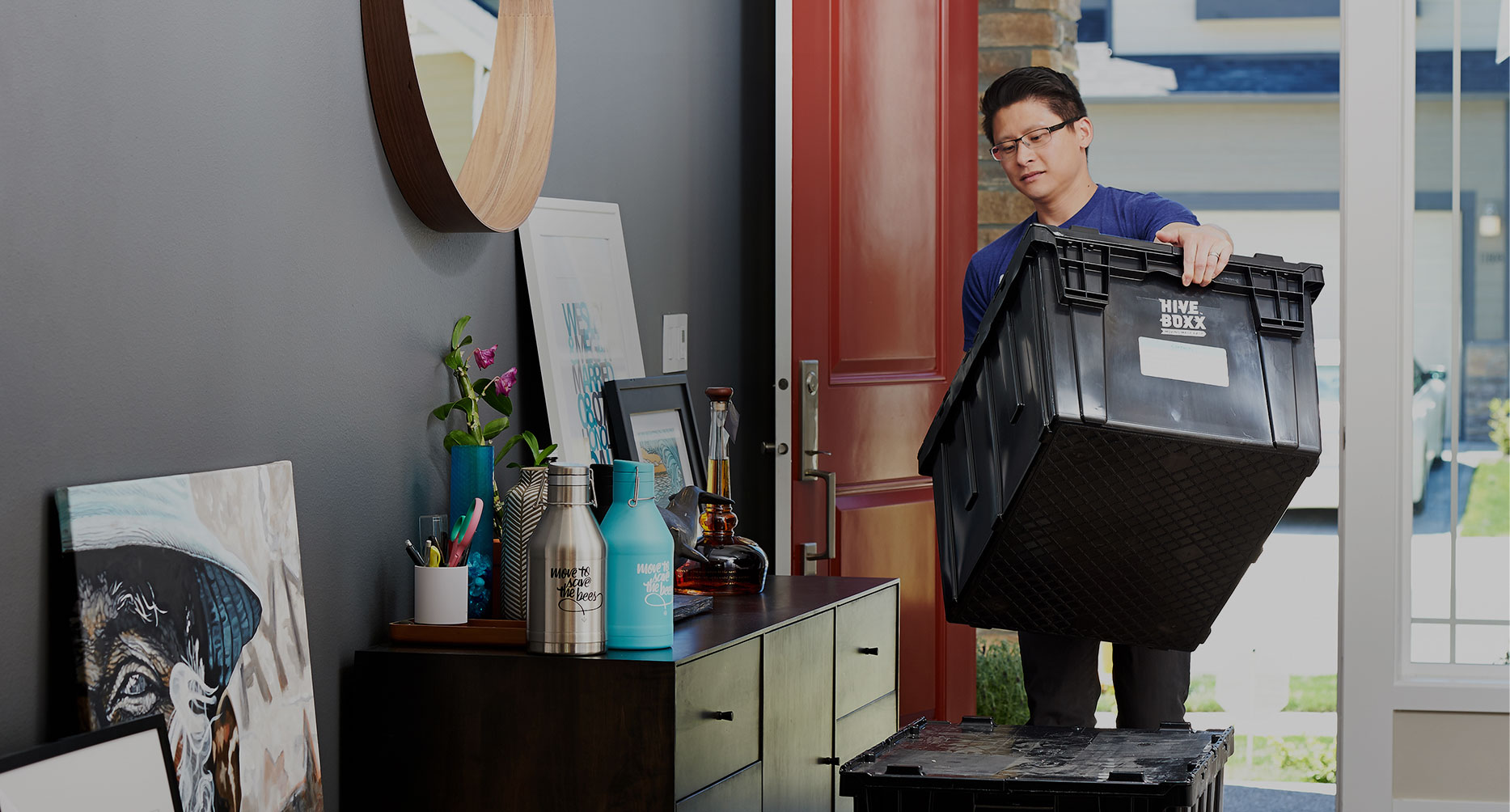 HELP SAVE THE ENVIRONMENT
Rent reusable eco-boxes that make moving easy.
Save time in 4 easy steps
We started HiveBoxx to make the move to your new home cost-effective and stress-free, while raising awareness of the fight to save the bee.
Moving can be expensive and using cardboard boxes is a big reason why. They collapse, get wet, need assembling and you'll most likely use them only once. Our plastic boxes are reused instead of being remade, meaning we can pass those savings onto you.
HiveBoxxes are made using recycled HDPE plastics and sanitized after every use. Reusing plastic boxes saves cardboard from going into landfill and reduces your carbon footprint in the process.