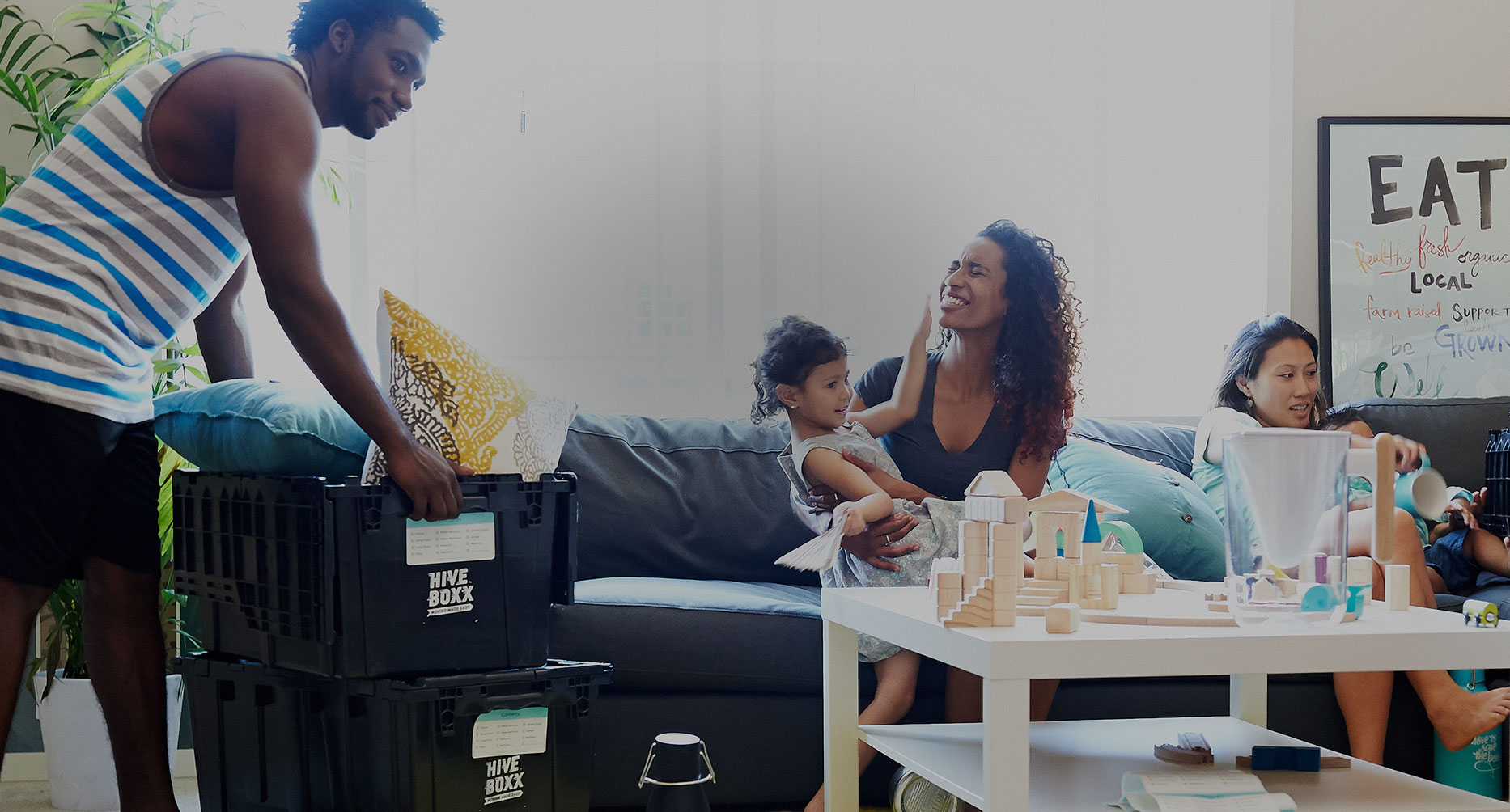 Take the stress out of moving
We know moving a home or office can be a stressful experience. To ease the pain and give you a head start, we've created the following tips to help steer you in the right direction.
Download Movers Guide
Sign up for our newsletter to download our free HiveBoxx movers' guide PDF.
Pack a "First Night" Box. These are the items you use on the last few days in your old house and the first few days in your new one. Load it on the truck last so that it can be the first box off. Keep in mind you should always carry valuables, jewelry, and important paperwork with you.
Let us pack your "First Night" box for you. HiveBoxx partnered with top eco-friendly and technology-forward brands to create a custom pre-bundled Hive Essentials Kit perfect for your fresh start. 
Basic Tools
Bed linens
Trash Bags
Paper Towels
Bath Tissue
Towels
Phone
Flashlight
Lightbulbs
Medicine
Toys for children
Toys for pets
Biodegradable dining and flatware
Nonperishable snacks
Change of clothes
Cleaning Supplies and Tools
Label boxes by assigning a number system, room description where each box belongs and creating a detailed sheet of contents for each box can make unpacking quicker.
COMPLEX PACKING SYSTEM
Number your labels 1,2,3,4... Create itemized list of items within each numbered box. Making a spreadsheet and using a numbering system, you can then match the spreadsheet item to the box number.
SIMPLE PACKING SYSTEM
Write the location that each individual box belongs in (kitchen, living room, kids room, master bedroom...). This creates a seamless unboxing experience.
Kid's Bedroom

Master Bedroom

Bathroom

Kitchen

Living Room

Dining Room
When disassembling furniture, put hardware in a plastic bag and affix it to the corresponding piece (however, do not apply tape or any adhesives directly to polished or painted wood surfaces).
Pack one room at a time. Avoid mixing things from different rooms in the same box; it will make unpacking more time consuming.
Always pack heavier items on the bottom and fill remaining room in box with filler or lighter items. A good rule of thumb is that if you can't pick up a box with ease, its too heavy.
Have area rugs professionally cleaned before your move. They will return from the cleaners rolled, wrapped and ready for packing.
Wrap small items that can be easily lost in brightly colored tissue paper before placing them in boxes.